Vascular ultrasound examination
The most accurate method for diagnosing blood vessels is ultrasound.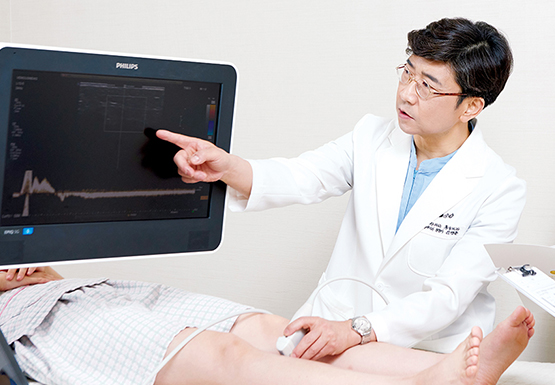 An ultrasound examination is a non-invasive method for diagnosing varicose veins that does not require contrast agents or irradiation.
It is a safe and painless way to check the direction and velocity of blood flow and the functioning of the venous valves.
Vascular ultrasound examination allows doctor to establish an accurate clinical picture and draw up an individual treatment plan suitable for each individual patient.